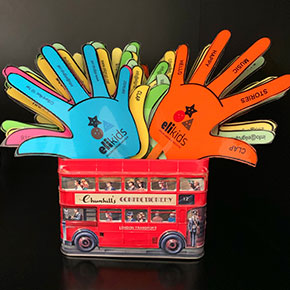 Courses for Young learner
El que d'arrel s'aprèn, mai del tot s'oblida – Seneca
Courses for Young learners in Granollers
Single lessons of two hours a week or three-hour courses over a week in two days from September to June.
When we are little, we have a great ability to learn languages and assimilate information around us. In these courses for kids (3 to 12 year old) we take advantage of this great capacity and do varied enjoyable activities to motivate the kids and help internalize the new language in the same way as a mother tongue language is learnt. We put a lot of emphasis on phonics to encourage very good pronunciation and listening skills from the very first day.
Working with digital interactive boards brings great benefits when it comes to motivating young and very young learners as new technologies play an essential role in their daily life.
SCHEDULES
17.15 – 19.15 (2h.)
17.30 – 19.00 (3h.)
17.45 – 19.15 (3h.)
15.00 – 18.00 (3h.) (Fri.)
18.00 – 21.00 (3h.)
18.00 – 20.00 (2h.)
9.30 – 11.30 (2h.) (Sat.)
9.30 – 12.30 (3h.) (Sat.)
* Possibility to open new groups.