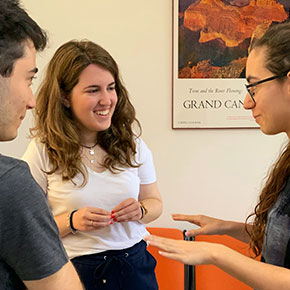 Preparation for official international exams in the Summer
These courses aim to help students comfortably pass the Cambridge English (University of Cambridge) official exams.
These lessons have been designed to train exam techniques and we prepare exercises and activities for students to understand the requirements of each exam task and get better results in exam exercises day by day, getting more confident in their own abilities.
NEXT DATE: From 26th June to 28th July.
Days: Monday, Wednesday and Friday

2 hours, 3 days a week.

Exams: Preliminary (B1), First (B2), Advanced (C1) o Proficiency (C2).B1, B2, C1, C2 

Groups: Mornings or afternoons: 9.30-11.30h / 19.00-21.00h

Price: 285€+book