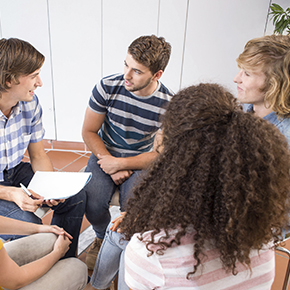 Language maintenance course
It does not matter how slow you go as long as you do not stop
Keeping your English alive without oficial exams!
Have you got Advanced or Proficiency qualifications and would you like to continue using or improvimg you level without preparing for any further exam? Do you want to sound even more native? Do you like coming to class and have all the qualifications and you want to continue using it regularly?
This is just what you are looking for! A class of two or three hours per week. We have designed the classes so that, day by day, you can improve your use of structures, consolidate and expand vocabulary; especially expressions and phrases, making your accent and your fluency more natural.