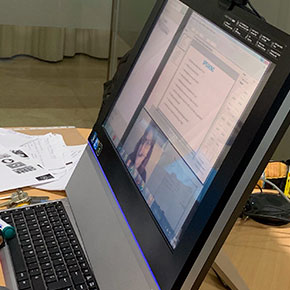 I do not teach students, I only provide them with the conditions in which
can learn – Albert Einstein
Online Teaching via video call
We know that finding time to travel to and from a class can often be complicated. We help you find solutions.
We offer classes from home, from work or from wherever you are. You can choose the type of course that best suits you, speaking, general English course, exam preparation an so on. You can also do individual or combined classes by choosing the time and day that best suits you.
We do the class from in the school and have practically the same resources as in a classroom. Ask us for more information or just take a test.
It is working very well with students who live outside the local area or have little time to travel and want to optimize their time.