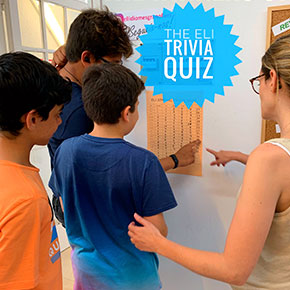 Tell me and I forget, teach me and I remember, involve me and I learn – Benjamin Franklin
Courses for teenagers in Granollers
Two or three-hour courses over one or two days a week from September to June.
These courses are for 12-17 year olds. The activities we do and topics we cover are engaging and motivating for this age group which results in their engagement and effective learning.
Such communicative classes are a great support for what they are learning at school and increase their level.
The fact that we work with digital interactive boards turns out to be a very important aspect when it comes to motivating teenagers as new technologies play an increasingly essential role in daily life.
SCHEDULES
Wednesday  17'15 – 19'15
Monday and Wednesday 17'45 – 19'15
Tuesday and Thursday 17'45 – 19'15
Friday 15 – 18 and 18 – 21
Saturday 10'00 – 13'00h.